Dine in ETHIOPIA. Dining Experience of a Lifetime
Served in small portions on a tray

Meat and Veggie combo

$35

Strips or beef sauteed with peppers in a special berbere sauce.

National Ethiopian dish with chicken and boiled Eggs with a spicy berbere sauce.
25+ Years Of Experience in Food & Beverages Business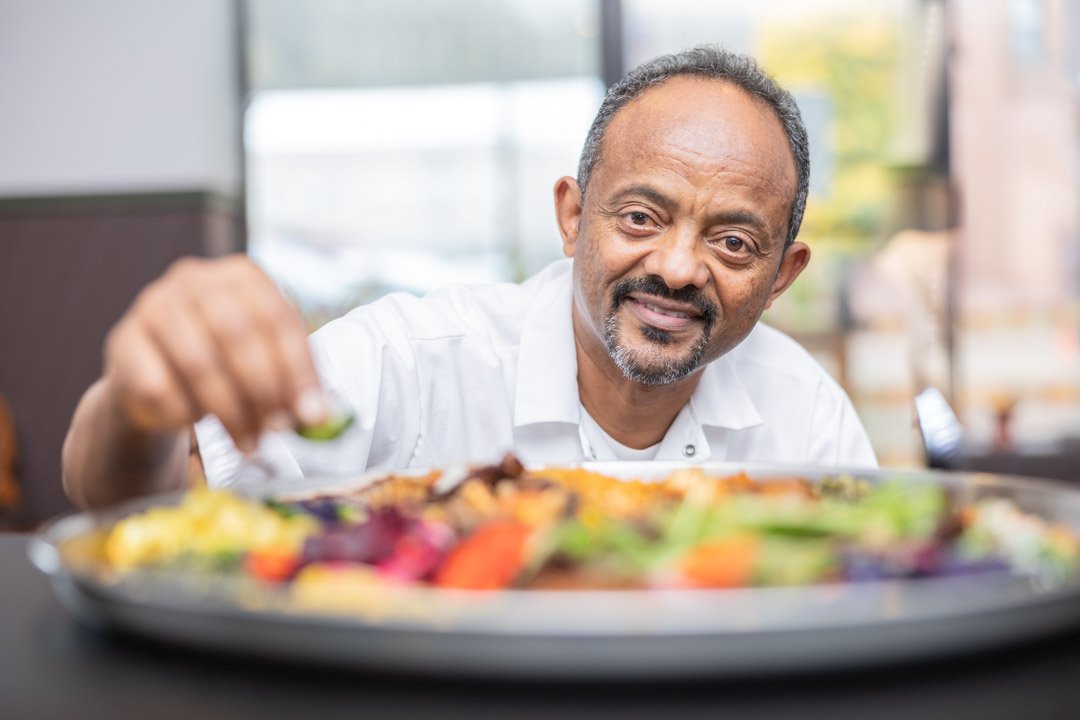 Traditional Ethiopian Kitchen In Chicago serving fresh vegetables and meat
Eat healthy, taste the difference
Axum Ethiopian traditional food in Chicago provides comfort food for the soul.
Axum Ethiopian Restaurant is a traditional and authentic Ethiopian restaurant which serves delicious dishes cooked with fresh ingredients. The menu includes vegetarian, vegan and gluten free options. You'll also find lots of choices for kids and those who follow a health conscious diet. Axum Ethiopian Restaurant also offers catering services – see our Catering tab for more details
Axum provides one of Chicago's most unique dining experiences while offering an authentic Ethiopian experience with a large selection of vegan friendly & vegetarian options.
Book a table for your family and friends!
At Axum Ethiopian Restaurant, we offer an unforgettable experience with our delicious, fresh and flavorful vegetarian and vegan cuisine. Come visit us today!